What an exciting year it has been so far.
The new winery is coming along nicely in Bathurst.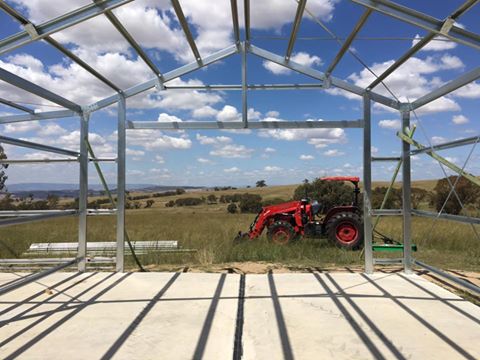 It is not ready yet, so I scoured the hillsides of Orange in Western NSW and found some amazing fruit to play with. As a result we have made Sauvignon Blanc, Chardonnay and Pinot Noir this year and they look terrific.
They are only small parcels and they are all sitting in the best oak that money can buy.
The Sauvignon Blanc has lots of fruit flavour. It was picked in the middle of the night to keep it fresh and after being basket pressed it was allowed to naturally start ferment before being transferred to oak. Now, a few weeks later it is settling in barrel and it will be in bottle in no time.
Here it is in the basket press - about to be squeezed: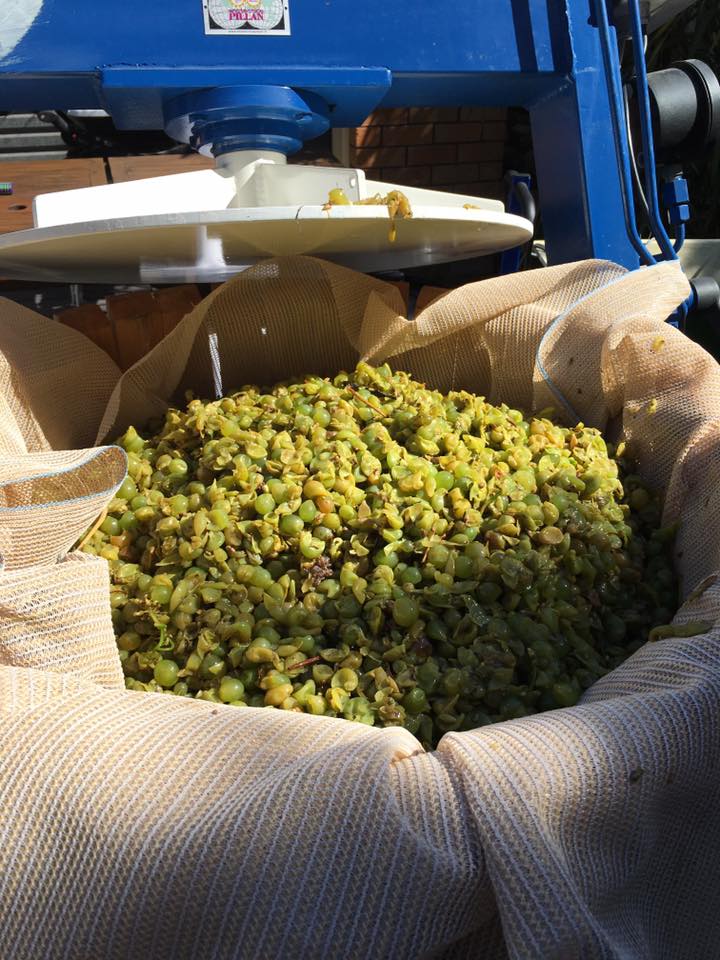 The Chardonnay was a different story. We hand picked it from a very famous Orange vineyard and it came in as one small and perfect parcel. The fruit was whole bunch pressed in the basket press before being allowed to settle. With minimal intervention it was racked and allowed to start ferment naturally. After a few short baume dropped during ferment it was very gently transferred to new French oak where it sits, even now. It will stay there for the rest of the year and I will put it in bottle just in time for Christmas, so watch this space.
Then there is the first ever Godfrey Pinot Noir. The fruit for this wine came from the most beautiful vineyard in Orange and when it arrived it was a small parcel of perfectly ripe bunches. The bunches were split into 300kg lots and then the winemaker cleaned his boots and very gently started to squash the bunches, one step at a time. Within a few days the wonderful vineyard offered up its yeast and we had lovely active clean ferments.
Here is the Pinot Noir - just moments after I squashed the whole bunches with my feet!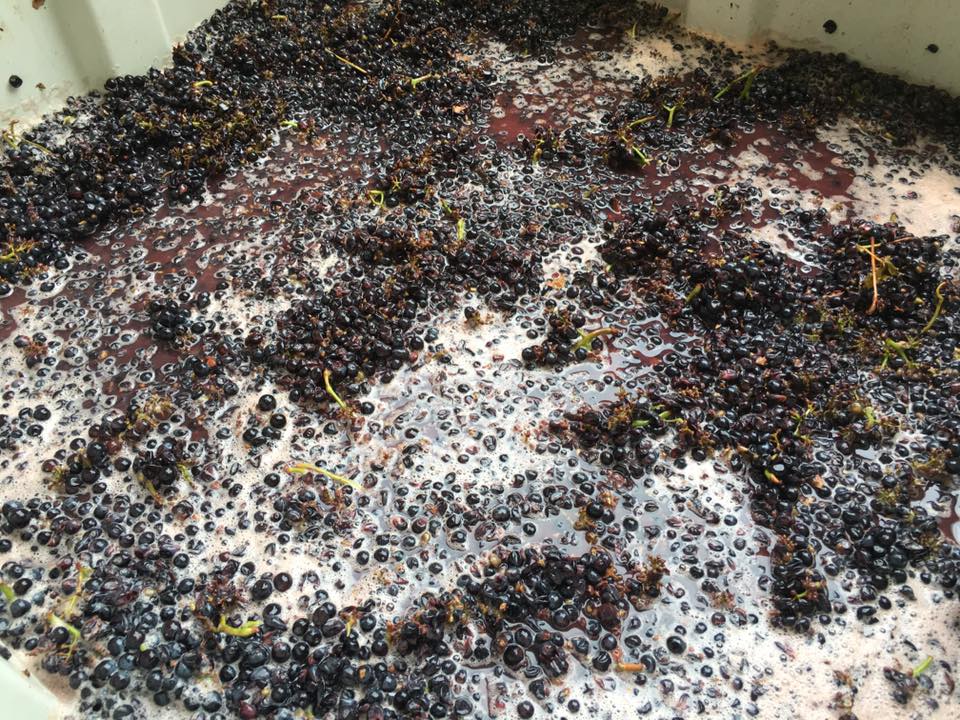 A few weeks later we gathered some friends and pressed the Pinot Noir off its skins. Now the Pinot Noir is sitting in barrel too and it looks magnificent.
Have a look at the colour and she runs off the press - Charlie even managed to supervise!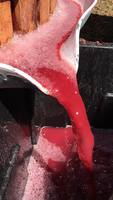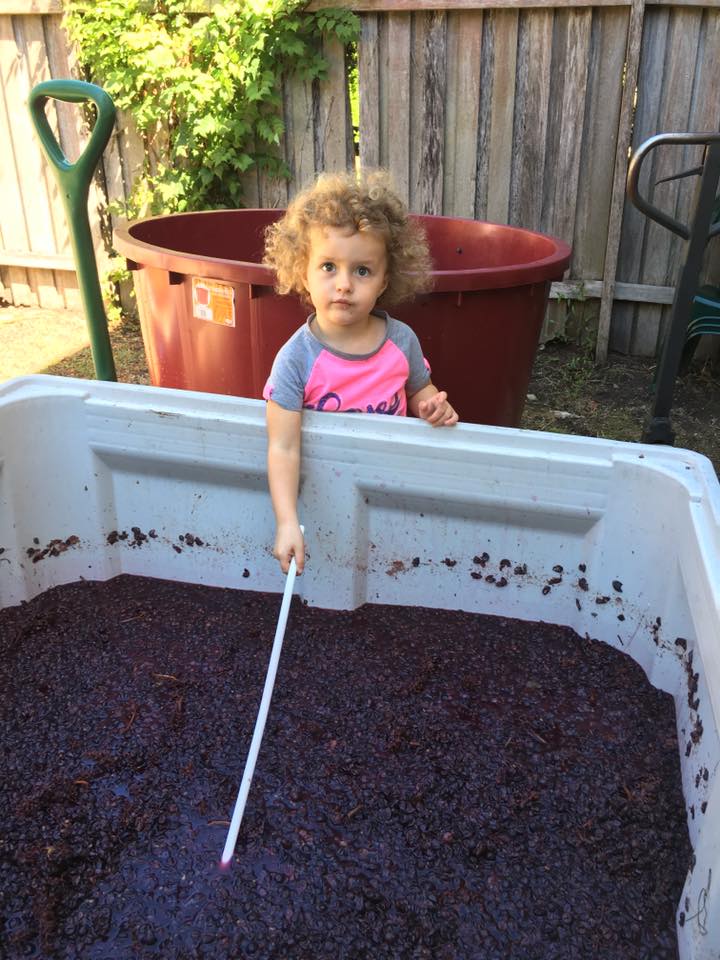 I can't wait to show you these wines. They are the first we have made here and they are exceptional.
Sandy